WELCOME TO OUR CAREER SITE
Are you interested in joining our team? Check out our open positions below or feel free to send us your open application.
WHO ARE WE?
AGREAT was founded by individuals who share a passion for technology and a strive to do things better. From this, AGREAT was born, a consultancy within software development with the mindset of always improving. We are working with software engineering, agile leadership and product compliance across different industries.
Working at AGREAT means always doing your best, taking care of ourselves and others, and maintaining strong integrity. All AGREAT's efforts to achieve quality are characterized by long-term thinking and a sustainable mindset.

If you are interested to read more about our company you are very welcome to visit our website.

WHY DID YOU JOIN AGREAT?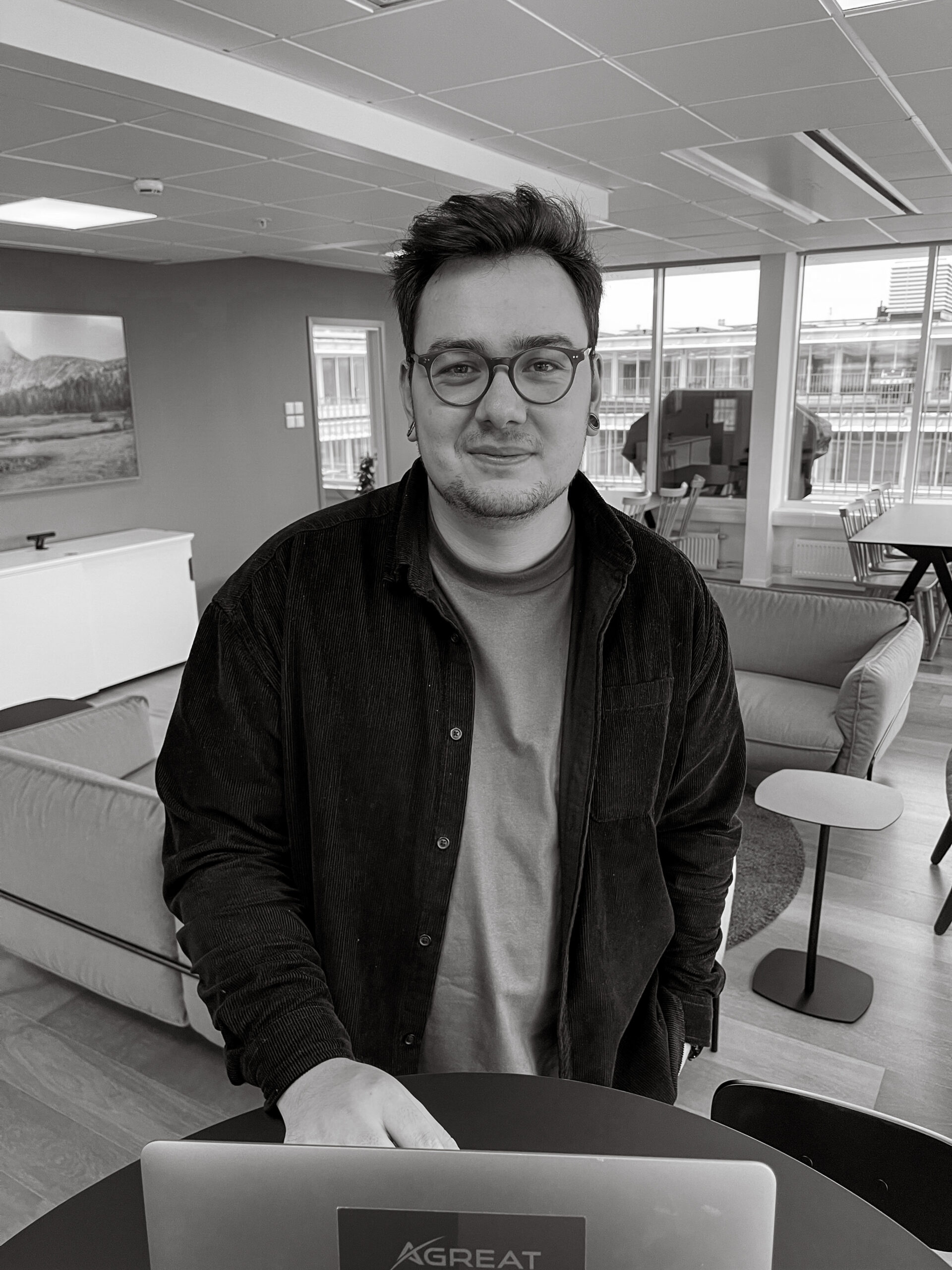 AGREAT felt like a place where I could thrive and develop both professionally and personally. I love that there is a great spirit of knowledge sharing and competence development within the company and I am very grateful for all the new skills and knowledge I have learned from my talented colleagues.
Simon
Frontend Developer
Joining AGREAT was an easy choice for me as I love working with fun and smart people, who also have great passion. It has been fantastic to be a part of the company's development over the years and it still feels like home to enter the office where you always see well-known happy faces.
Ellen
Scrum Master
WHAT WE OFFER
Software Engineering

AGREAT offer skilled engineers with experience from different technology stacks. We are working with Frontend, Backend, UX, Testing, Test Automation, Architecture and with Requirements.

Agile Leadership

We want our customers to thrive when adopting agile and lean principles. We offer agile leaders that will drive and take leadership in the agile transformation that currently take place in most industries throughout our society.

Product Compliance

Together with our customers we ensure that the software development meets the essential requirements in the form of directives, regulations and standards.